Macy's City Creek Center Issues Call for Candy Window Display Artists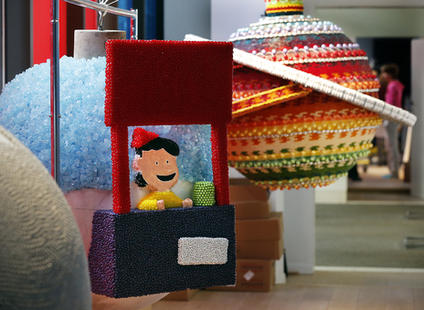 Desert News
Macy's City Creek Center is accepting proposals from artists interested in creating a holiday-themed candy window display, according to a news release.
The displays feature giant ornaments made from 42-inch Styrofoam balls decorated with candy, continuing a tradition that began at the ZCMI Center in the 1970s and was relaunched at Macy's City Creek Center in 2013, according to the news release.
The theme for this year's window displays, sponsored by Salt Lake City-based Sinclair Oil, is Sinclair Oil's 100th anniversary, according to Macy's media relations representative Jenna Torluemke.
Click here to read more.