The Sinclair dinosaur is one of the most popular icons in American petroliana.
But where did he come from?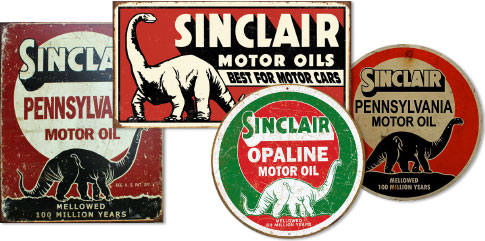 Sinclair's advertising writers first had the idea to use dinosaurs in Sinclair marketing back in 1930. They were promoting lubricants refined from crude oil believed to have formed when dinosaurs roamed the earth.
The original campaign included a dozen different dinosaurs, but it was the gentle giant, the Apatosaurus, that captured the hearts of Americans.