Kansas City – Henderson – Budd Lake
Friday, November 25, 2016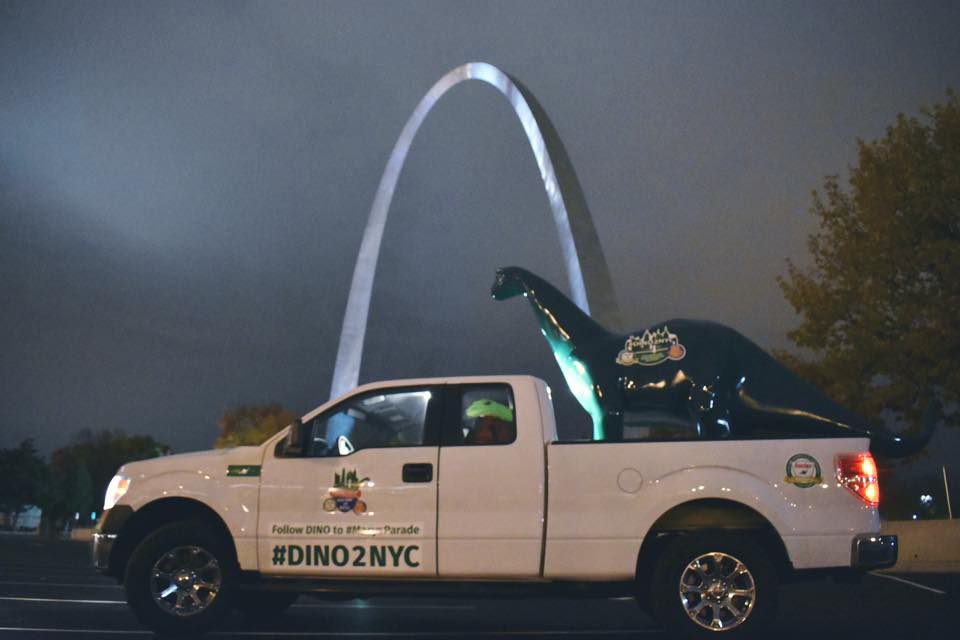 We have come up to the last leg of #DINO2NYC and can't wait for the parade. But first, let us tell you about our journey.
Kansas City was cold and windy! Thanks to all who braved the cold to come see DINO. On our way to Henderson, we stopped in St. Louis and took a picture of the Gateway Arch. While we were taking DINO's picture, a big fan, Gina, found us and was ecstatic to meet DINO.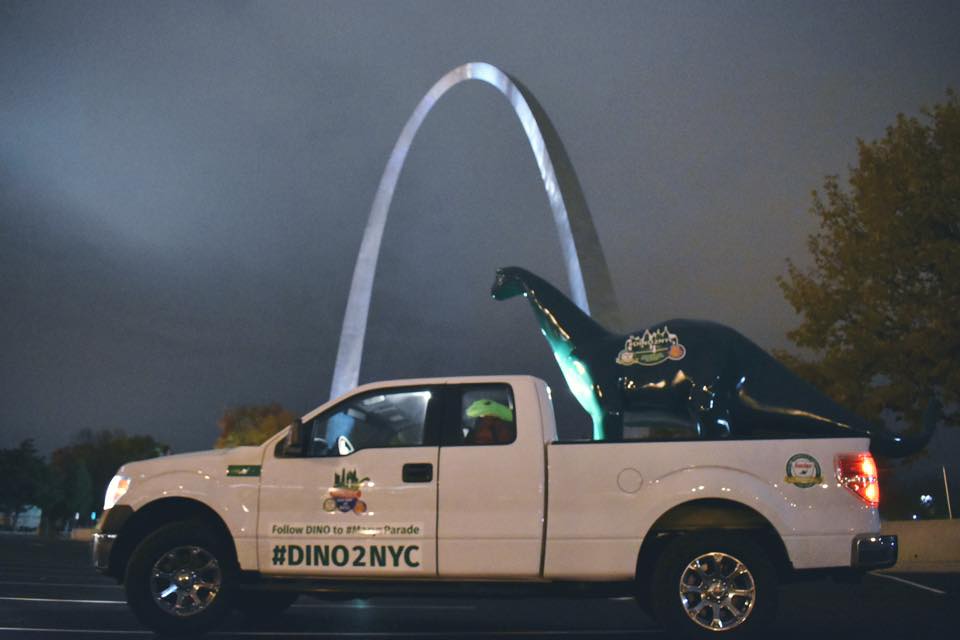 On the way to Henderson, KY we found the Ohio River. It was beautiful!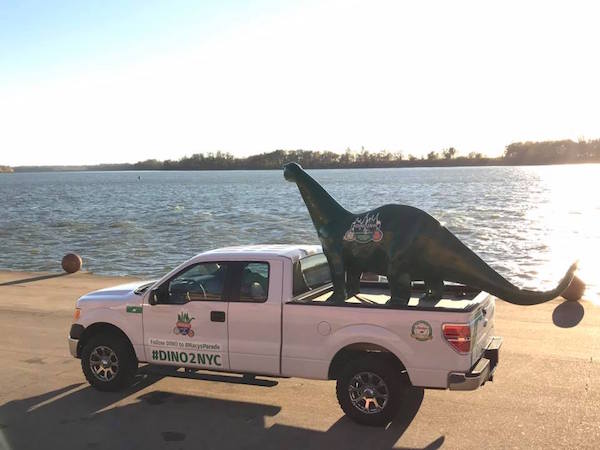 We then made it to Churchill Downs, where the Kentucky Derby is held.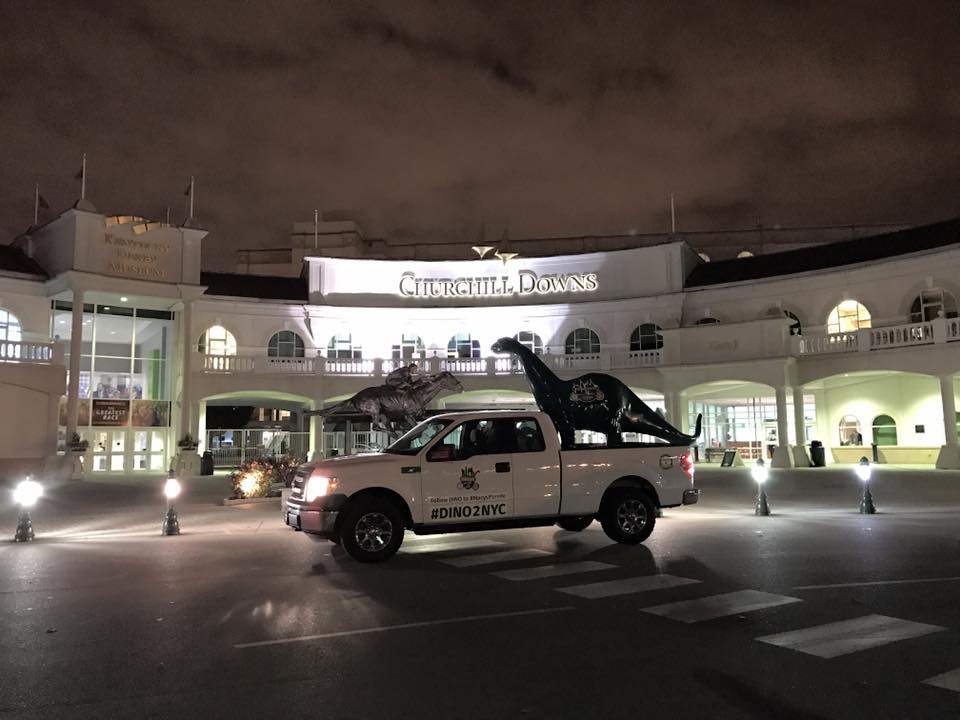 After a full nights rest in Columbus Ohio, we drove by the capital building.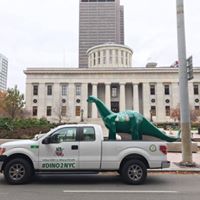 Since Pensylvania took a full day to drive through, we decided to stop for a quick snack at the Hersheys Chocolate Factory.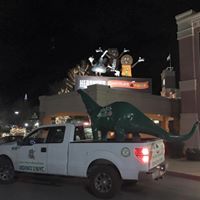 And that's a wrap! All of DINO's events went well and we thank you all for coming out to see us! If you took your photo, be sure to watch for it on the Sony billboard in Times Square, New York. Good luck to winning the New York City trip next year!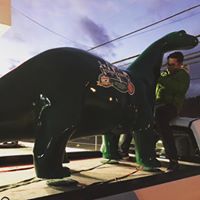 Happy Thanksgiving!