And the Race Is On!
Wednesday, October 21, 2015
Well hello, fellow adventurers! It's been a long and eventful week! The Great Race has been a delightful experience. I cannot count the number of new friends I met along the way. I certainly enjoyed the opportunity to partner with Alfred State College's team. In my rush last week (it's a busy life on the road) I wasn't able to post all of my great pictures and adventures.

We started our prodigious Route 66 adventure by heading from Kirkville, Missouri to Springfield, Missouri. Missouri really is the Show Me State. I saw the world's largest rocking chair; it might be able to support my big cousin. During the first leg of our trip, I was able to stop and enjoy some of the sites, and even was able to help change the oil on a '62 Volkswagon Bug and helped another race participant check the hood vents on their '68 Camaro.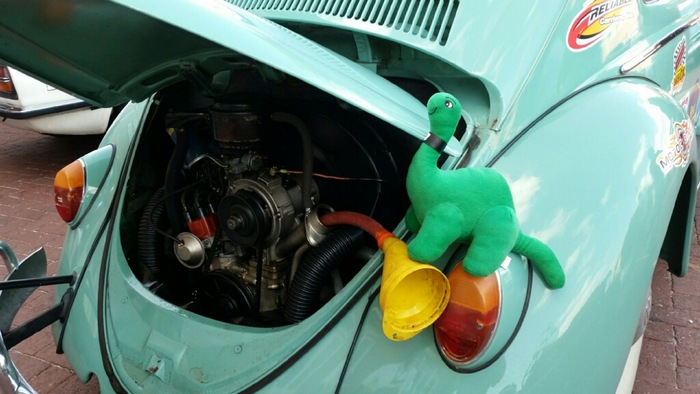 Day two started with another early morning. I think my fellow race companions forgot that I am a lazy dinosaur; I tend to take things at a much slower pace, but I buckled up and waited anxiously for what the day would bring. There was such a great turnout on this Father's Day. I was happy to pose for pictures with my adoring fans. We had to make it an early night. The day-three leg from Oklahoma City, Oklahoma to Amarillo, Texas was quite the long trek. Luckily, when I arrived I was able to sit in Brandon's junior drag racer. I asked, ever so politely, if I could drive. Brandon didn't seem enthused. Maybe next year?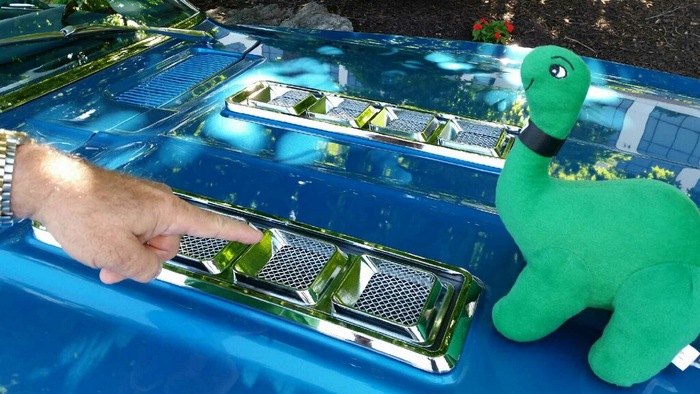 I've got more pictures to come, my friends. I am still recovering from this week-long journey!