More Savings for Your Customers with the Mobile Advantage Account
Wednesday, September 30, 2020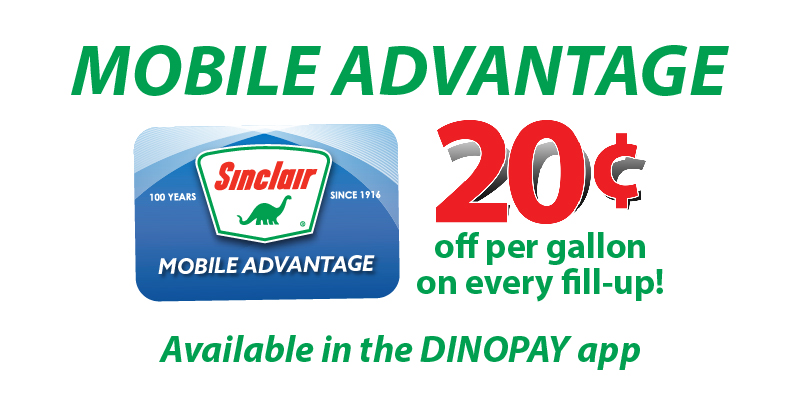 For a limited time, when customers use the DINOPAY® app and Mobile Advantage account they will save 20¢ per gallon at participating locations.  The virtual card must be used in conjunction with the DINOPAY® app to qualify for the 20¢ discount. The DINOPAY® 10¢ discount will be combined with the Mobile Advantage discount for a total savings of 20¢ off per gallon. Discounts are subject to change at any time.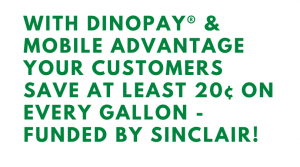 What is the Mobile Advantage Account?
The Mobile Advantage account replaces the Sinclair Advantage card and is available through the DINOPAY® app. It is a virtual ACH account that is linked to a customer's checking account. In the DINOPAY® app, a customer can add the Mobile Advantage payment option and receive instant approval and savings. Effective October 1st, the Sinclair Red Advantage card will no longer work at dispensers with older card readers.
Click here to find out more about the Mobile Advantage account and signup for DINOPAY®.