Wyoming Senators Representatives
Sinclair Wyoming Refining Company had the privilege of hosting representatives of Wyoming Senators Michael Enzi and John Barrasso, and State Representative Cynthia Lummis.  The visitors were introduced to basic refining industry information and a tour and specific information about SWRC.  Also present were Missy Turney, Publisher of the Rawlins Daily Times, and Clint Ensign, Sr. VP Government Affairs.  The visitors came by invitation of refinery manager, Steve Sondergard, who also hosted Wyoming Governor Matt Mead in 2015.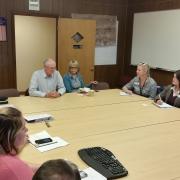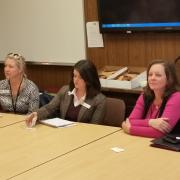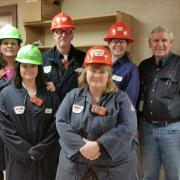 After viewing a Refining 101 video, the representatives were actively engaged in questions about refining and about Sinclair Wyoming Refinery Center in particular.