Reusable DINO Face Masks and Neck Gaiter now available.
Thursday, December 17, 2020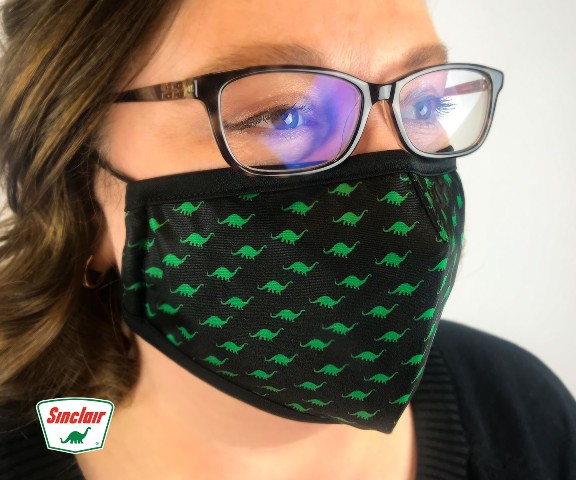 Stay safe with the new Sinclair DINO face masks and neck gaiter.
We're excited to give you some fashionable DINO options when it comes to face masks. These are all available now through the Sinclair DINOstore.
We have two different options for adults - the antimicrobial face mask with adjustable ear loops and a neck gaiter.
We also offer the antimicrobial mask in kids size. Please click the link for the DINOStore to learn more and order your mask today.