How the Sinclair Refinery Developed an Award-Winning Lubrication Program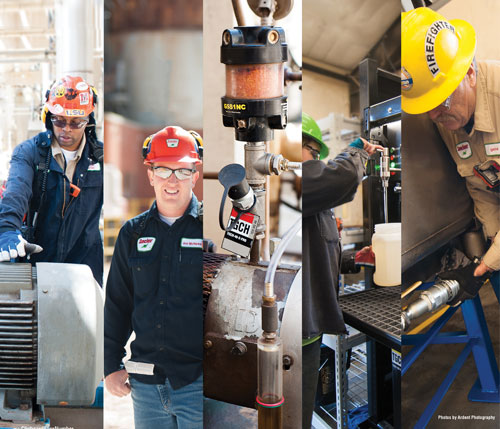 Machinery Lubrication
A little more than a year ago, the Sinclair Wyoming Refining Co. recognized the need to change its current lubrication practices in order to remain profitable and maintain its position as an industry leader. The task seemed daunting at first, but with guidance from Noria Corporation, great strides have been made in a short amount of time. The refinery is now approaching world-class status.
One of the first hurdles Sinclair faced was ensuring the proper lubricant was being applied to each specific component of a machine. Prior to implementing program changes, the refinery had experienced catastrophic failures of machines due to cross-contamination of grease and oils. By evaluating each machine and its lubricant requirements, Sinclair is more able to provide the exact lubricant for each lube point.
Read more of the article here.