Gas From the Past Now Pumps in Coronado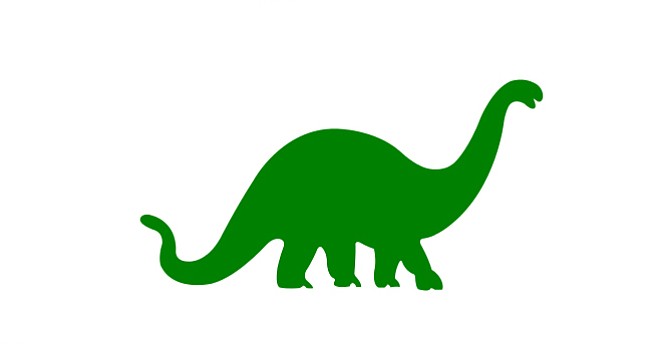 San Diego Reader by Ken Harrison
Sinclair's dinosaur mascot first walked the earth in 1932
The Valero gas station in Coronado switched its branding last week. And it has some customers reminiscing about family road trips through the Midwest. The station, at 400 Orange Avenue, had been a Valero station. The signs changed to Sinclair — home of DINO, the Green Dinosaur.
Sinclair gas stations haven't been seen much outside of their traditional market — the Rocky Mountains to the Mississippi River. Only 23 of the brontosaurus-mascoted stations can be found in Southern California.
The company has plans to expand rapidly in SoCal, said Sean Conja. He and his family own the distributorship for the Sinclair brand for areas south of Los Angeles. He also owns one of two other San Diego County stations recently converted to Sinclair. His station in Alpine was converted last July. The Circle K on Hwy. 94 in Campo was converted to Sinclair in January of 2016 and became the first Sinclair station south of L.A.
Click here to read more.