Catching the Train
Wednesday, October 21, 2015
After a few days back in Salt Lake City, Utah, I was ready for another out-of-state adventure and set my sights on North Platte, Nebraska. As I made my way through town I came across another DINO! He was all dressed up for the local rodeo and I just couldn't pass up the opportunity to take a picture with him.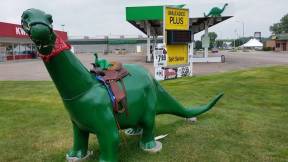 Then I found myself at the Cody Park Railroad Museum, a great place for hands-on railroad enthusiasts! Home of the only Challenger 3900 series steam locomotive on public display, the 3977. One-hundred and five of these 120-feet-long, 280-ton behemoths were built between 1936 and 1943 and operated over most of the Union Pacific system.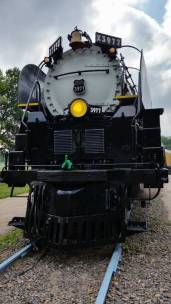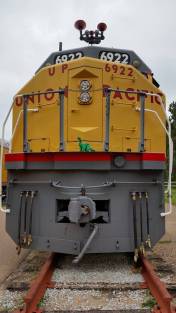 Accompanying the 3977 is Unit 6922, one of the 6900 series diesel locomotives – one of the largest ever made! The two trains have a combined horsepower of more than 12,000. That's a lot of ponies! Starting in 1969, 46 of these units were constructed and numbered 6900 to 6946.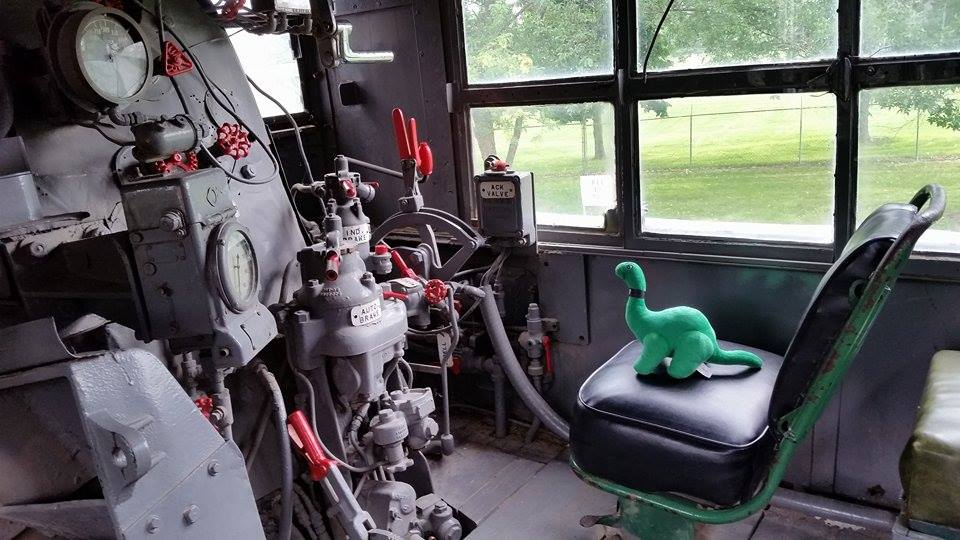 I spent the day climbing all over the two trains and even spent some time in the fully restored railroad depot, along with several rail cars and a caboose! But the real treat of the day was when I was invited to sit in the driver's seat for both trains! I couldn't thank the museum enough for my trip and hope to revisit sometime in the future!