#DINO2NYC - Salt Lake City to Lincoln
Wednesday, November 16, 2016
Whew. It's been a long few days as DINO has made his way from Salt Lake City, Utah to Lincoln, Nebraska. 
We started the week with our event at the Holiday Oil Sinclair station in South Jordan, Utah. We had an amazing turnout including an extra special guest. Thank you to all of our fans and employees who stopped by to say hi. We also can't forget to thank our friends at B98.7 for stopping by and helping us throw a great bon voyage party!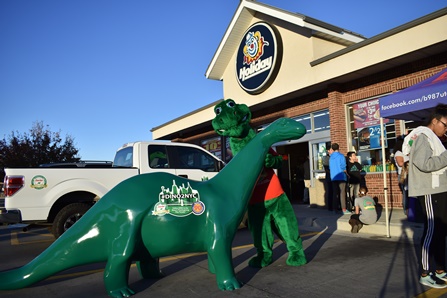 Right after the event ended our second team took off heading for Little America, Wyoming. The hotel, built in 1952, offers a massive travel plaza, welcoming families across the world. We were glad to stop by and say hi (and rest our heads for some shut-eye). Our team may have enjoyed one of those famous ice cream cones.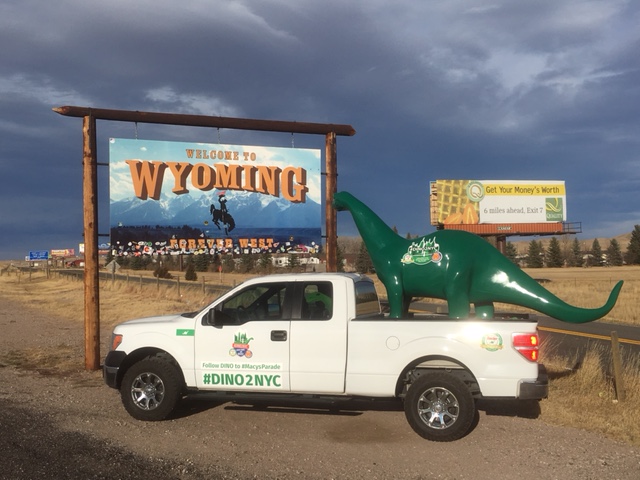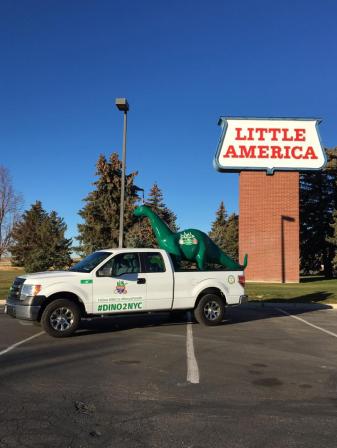 After some rest, our team woke early on Tuesday and headed west toward Sinclair, Wyoming, home to the Sinclair Refining Company. All of our friends at the refinery took some time out of their very busy day to give us a Sinclair welcome and wish us luck on our journey. For those of you not familiar with the great state of Wyoming, Sinclair is just outside of Rawlins.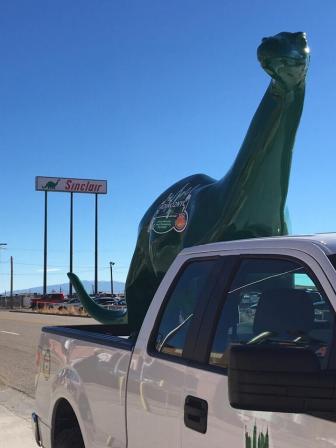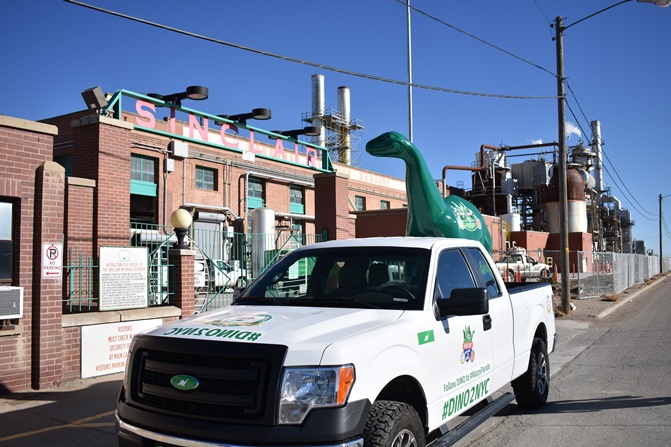 After leaving the Sinclair refinery our team decided to take a small detour and headed to Casper, Wyoming. Sure, it was out of the way but we could not miss visiting our other refinery, Sinclair Casper Refining Company. Again, we were overwhelmed by the welcome we received. So far our team has been amazed at all of the smiles and well-wishes.
The road-warriors got right back to it and headed back toward Cheyenne, Wyoming to get ready for today's event. They were able to spend another night at a Little America property to get some much needed sleep. We were joined by 106.3 Cowboy Country as we welcomed the residents of Cheyenne. Thanks to the staff at the Little America Travel Center for helping our team get back on the road as they make their longest drive yet in preparation for tomorrow's event in Lincoln, Nebraska.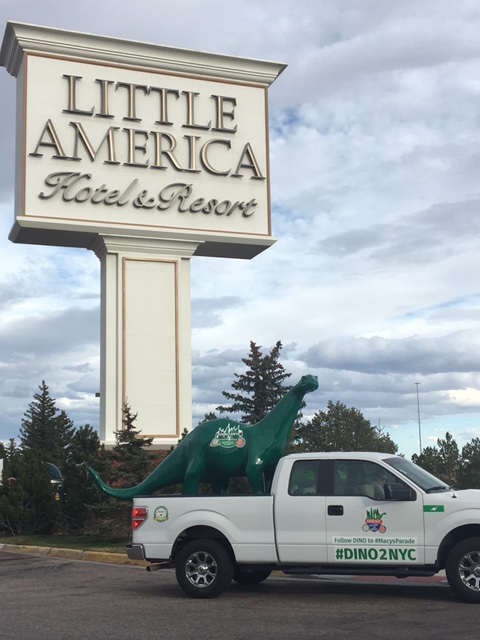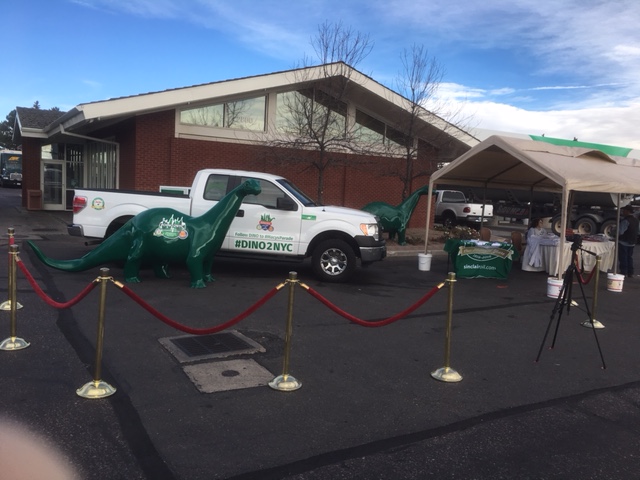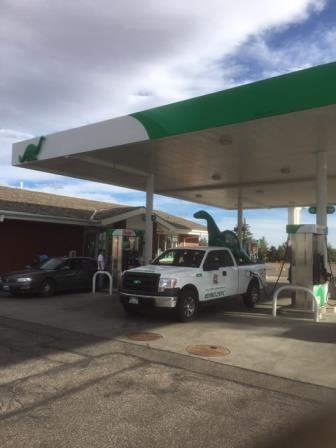 Checkout some of the pictures they captured along the way!