By Jean Feingold, PMAA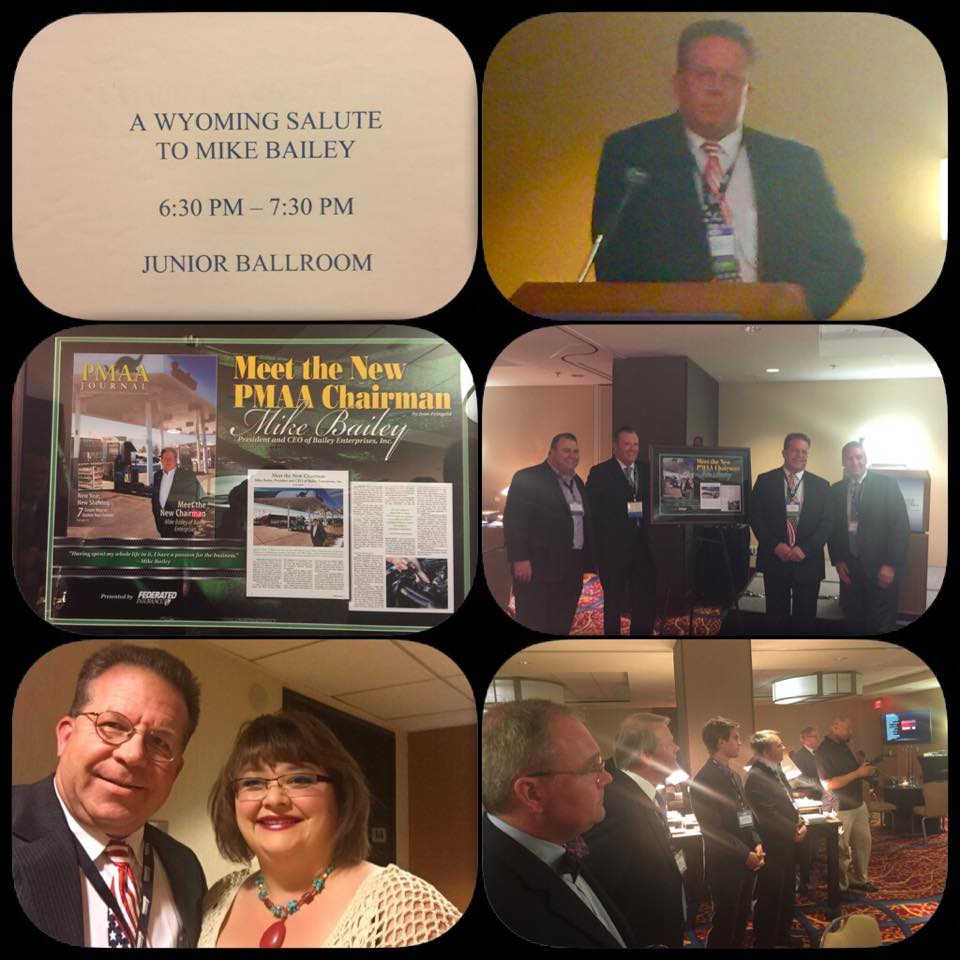 Mike Bailey, President and CEO of Bailey Enterprises, Inc. 
Michael "Mike" V. Bailey was only 12 years old when he joined Bailey Enterprises, Inc. in Riverton, Wyoming, as a full-serve gas attendant. His father C.R. "Ron" Bailey started the business in 1960. After working at almost every job at the company, Mike became president and CEO in 2002 when Ron retired.
Today Bailey Enterprises has more than 150 full-time employees. Its operations include Bailey Oil Company (a bulk fuels and lubricants distributor), seven Pit Stop Convenience Stores, two Bailey Tire and Auto Service Centers, three Bailey Oil Fuel Depot unattended card locks, the Speed Way Café, Central Wyoming Transportation (a dedicated hazardous materials carrier) and Wyoming Parts Inc. (NAPA Auto Parts).
"Having spent my whole life in it, I have a passion for the business," Bailey said. When working at Bailey Meet the New Chairman Mike Bailey, President and CEO of Bailey Enterprises, Inc. by Jean Feingold Oil Company, its convenience stores and tire stores, or when pouring coffee at the café, Bailey proudly wears the company's uniform alongside his employees.
Read the full article here.