1920s
Sinclair shaped the industry as we know it.
The first high-octane gasoline. In 1926, Sinclair leapt ahead of most of its competitors with H-C, the industry's original high-octane premium gasoline for motorcars. The 72-octane auto fuel, developed at its Houston refinery, was better than anything then marketed (Lindbergh's flight to Paris the following year was on 73-octane gasoline). H-C stood for "Houston Concentrate," though some advertising men called it "High Compression."
The first racing promotions. Many speedsters of the 1920s sports craze – racing internal combustion vehicles – wore tailored, white Palm Beach coveralls proclaiming the Sinclair name: Gar Wood, supreme on the water; Floyd Clymer, the fastest motorcyclist; road and track auto winners Tommy Milton, Ralph DePalma, Gaston Chevrolet, Cannonball Baker and Art Kline. The publicity moved independent service station owners to buy Sinclair franchises.
The first modern service station. The first modern service station opened in Chicago in 1922, taking maintenance out of the do-it-yourself class in back alleys. Now filling stations offered oil changes, greasing, tire repairs, wash jobs, free air, minor mechanical repairs and a profitable sideline in tires, batteries and accessories. Sinclair's super-stations installed restrooms for the rising ranks of automobile tourists.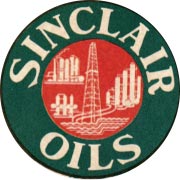 Then Sinclair was dragged into a controversy.
In 1922, the U.S. Navy awarded the Mammoth Oil Company a contract to develop oil reserves in Teapot Dome, Wyoming. Sinclair had created Mammoth specifically to develop the area known for its teapot-shaped butte. But in 1924, the U.S. government sued to cancel the arrangement, alleging fraud because there had been no competitive bidding on the original contract.
Both Mr. Sinclair and Mammoth Oil Company lost heavily in the Teapot Dome venture, the naval reserves being unprofitable. In 1928, Mr. Sinclair voluntarily returned the 250,000 shares that Sinclair Consolidated had invested in Mammoth, plus $400,000 paid in dividends.
A jury unanimously acquitted Mr. Sinclair of involvement in the fraud, but he was convicted of contempt of court for hiring a private detective agency to keep the jury under observation, and of contempt of the Senate for refusing to answer one question after already giving 175,000 words of testimony. He was sentenced to six and a half months in the Washington, D.C., House of Detention in 1929.
Before Mr. Sinclair left to serve his sentence, his board of directors tendered him a unanimous public vote of confidence. He continued as chairman and chief executive officer of Sinclair Consolidated throughout the entire scandal.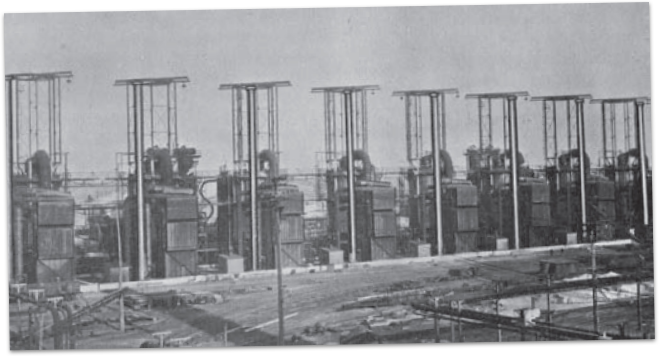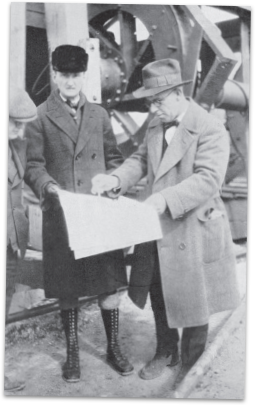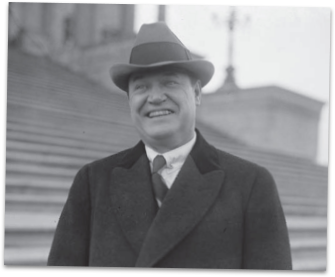 Scandal was only the beginning of Sinclair's problems.
The automotive boom of the 1920s caused heavy competition in the petroleum industry that steadily eroded gasoline prices. As the great economic depression closed in, many thus-far blue chip oil companies faced ruin.
Sinclair was in no better financial shape than its competitors.
On Black Tuesday, Oct. 29, 1929, the most devastating stock market crash in U.S. history initiated the 10-year Great Depression.